StoryBrand Guide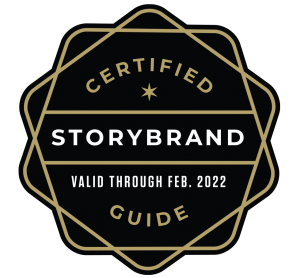 You learned about StoryBrand from books and podcasts. Perhaps you have attended one of StoryBrand's Livestream events. What's next?
It's clear that your success starts with your messaging. But sometimes, your own is the hardest business to talk about.
It's noisy out there! Only those who communicate clearly will be heard.
Too many words are distracting and useless.
The wrong words will cost you a sale or turn away someone you want to help.
With 18 years of web writing experience, I help guide you to your best outcomes, word by word.