StoryBrand Guide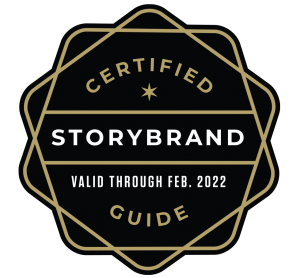 You know about StoryBrand and perhaps have attended one of StoryBrand's Livestream or in-person events. What's next?
You know, that it all starts with your messaging. But sometimes the hardest business to talk about and explain to others is your own. With 18 years of writing for the web, I can help.
In the midst of this pandemic, your marketing messages require even heightened effectiveness. Too many words are distracting and useless. The wrong words will cost you a sale or donor.